In order to make a Donation to Yenege Tesfa, direct or trough our sponsors, please fill the form here below.
Notice that this form is offline donation and is made just to collect your intention of donation and your information.
Then we will contact you to make the International money transfer to our Bank Account below.
Alternatively, you may wish to make a donation via one of Our Sponsors. Don't forget to fill this form – we'll get back to you as soon as we can.
Thanks for you support.
Bank Name: Commercial Bank of Ethiopia
Branch: Gondar Main Branch
Account Number: 10 00 02 04 16 185
SWIFT: CBETETAA
Comment: Yenege Tesfa
Select Ammount you whish to donate then click to Continue
Donation Form – Yenege Tesfa
To donate directly to beletu you can make a bank transfer:
Account Number: 36 90 77 857
IBAN: NL55 RABO 0369 077 857
BIC: RABO NL 2U
Comment: Yenege Tesfa
Website: www.beletu.nl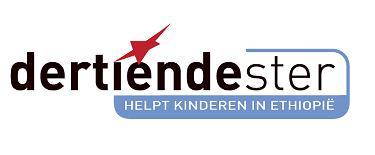 To donate directly to Dertiende Ster you can make a bank transfer:
IBAN: BE43 3300 6186 1301
BIC: BBRU BE BB
Comment: Yenege Tesfa
Website: www.dertiendester.be